Renewable energy
Nordic Ecolabelling actively promotes the shift from fossil fuels to sustainable renewable energy. The world's combined energy consumption has major consequences. According to the International Energy Agency, electricity and heat generation, together with transport, account for over two thirds of the global CO2 emissions.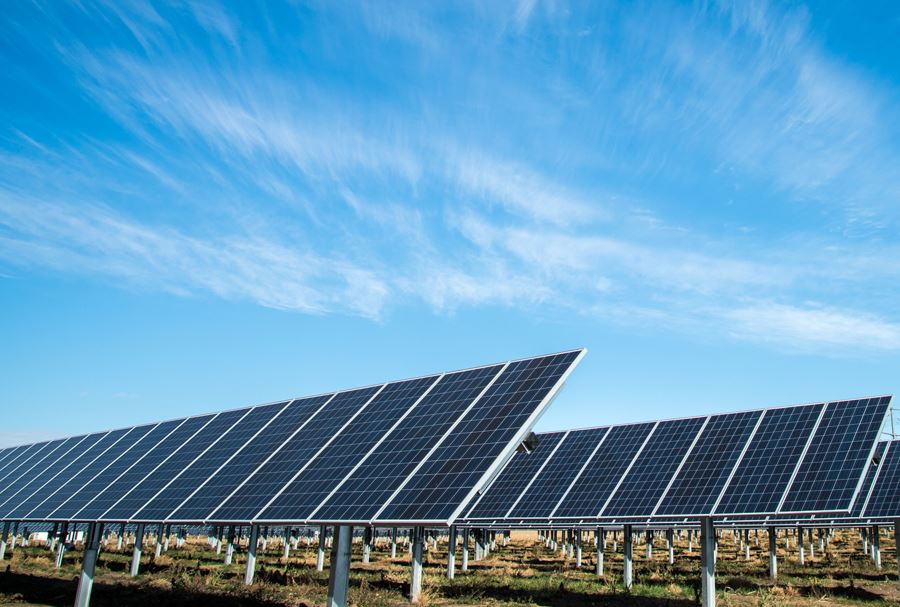 An energy transition towards renewable energy is a necessary measure to keep the rise in global temperatures well below 2°C, in line with the aims of the Paris Agreement.
However, for renewable energy to be sustainable, it is important to take other environmental aspects into consideration than simply the type of energy source, for instance how the energy production affects biodiversity, resource efficiency and land use. And, since all energy production has environmental consequences, Nordic Ecolabelling also sets strict requirements to reduce energy use throughout the lifecycle for products and services, see also Reduced energy use.
How does the Nordic Swan Ecolabel contribute?
Nordic Ecolabelling requirements are set to promote energy production based on sustainable renewable sources. The requirements are tailored to the life cycle stages with the most significant potential to make a change. Examples of requirements that can be set for the Nordic Swan Ecolabel are:
Ban on, or reduced use of, fossil fuels.
Promotion of production and use of sustainable renewable energy.
Limit of greenhouse gas emissions from energy production.
Definition of renewable energy
According to the Renewable Energy Directive (EU) 2018/2001, renewable energy is "energy from renewable non-fossil sources, namely wind, solar (solar thermal and solar photovoltaic) and geothermal energy, ambient energy, tide, wave and other ocean energy, hydropower, biomass, landfill gas, sewage treatment plant gas, and biogas."