Circular economy
The Nordic Swan Ecolabel promotes circular economy. Right now, we are over-consuming the Earth's resources. Global warming is one of the greatest challenges we face, and the amount of waste we produce keeps growing. In other words, there is serious need for a circular economy.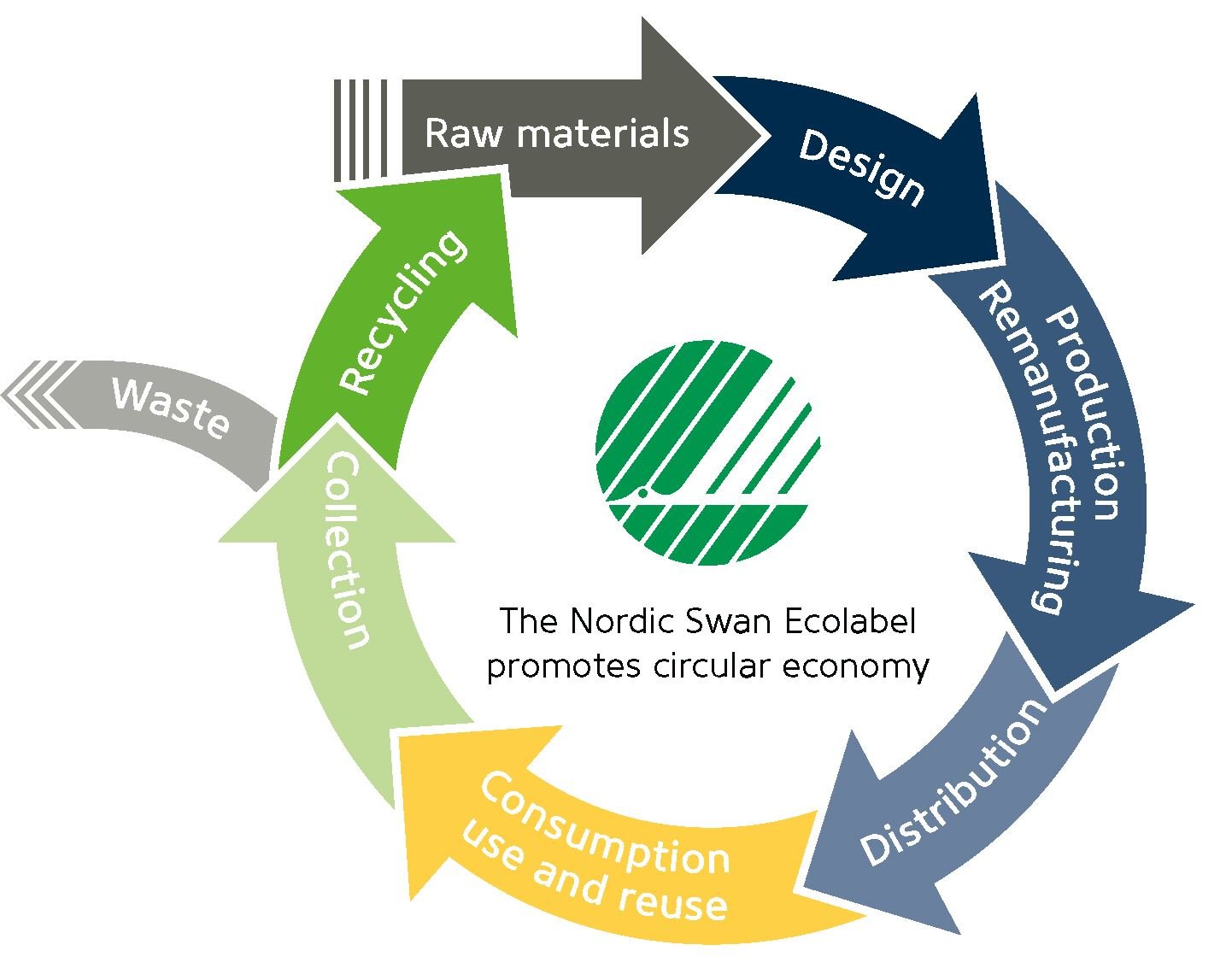 We need to stop the linear economy where companies produce products and sell them to consumers who throw them away after use.
The Nordic Swan Ecolabel does not only promote circular economy, it also stimulates a company's resource efficiency and strengthens its competitiveness – creating new business models and innovative solutions.
That is why the Nordic Swan Ecolabel is an obvious step for your business, if you want your products to be a part of the circular economy. Another obvious step is to request Nordic Swan Ecolabel products in your professional procurement.
10 strengths: How the Nordic Swan Ecolabel promotes circular economy
Circular access to life cycle
Absolute and transparent requirements
Product-specific requirements
High awareness of the Nordic Swan Ecolabel
Adapted market
Strict chemical requirements
Requirements on quality and use stage
Requirements from public procurers
Certification of circular business models
Regular tightening of requirements