Reduced energy use
The world's energy consumption has major consequences for our environment. To achieve an actual effect regarding climate change, it is important to reduce the use of energy – this regardless of the energy source.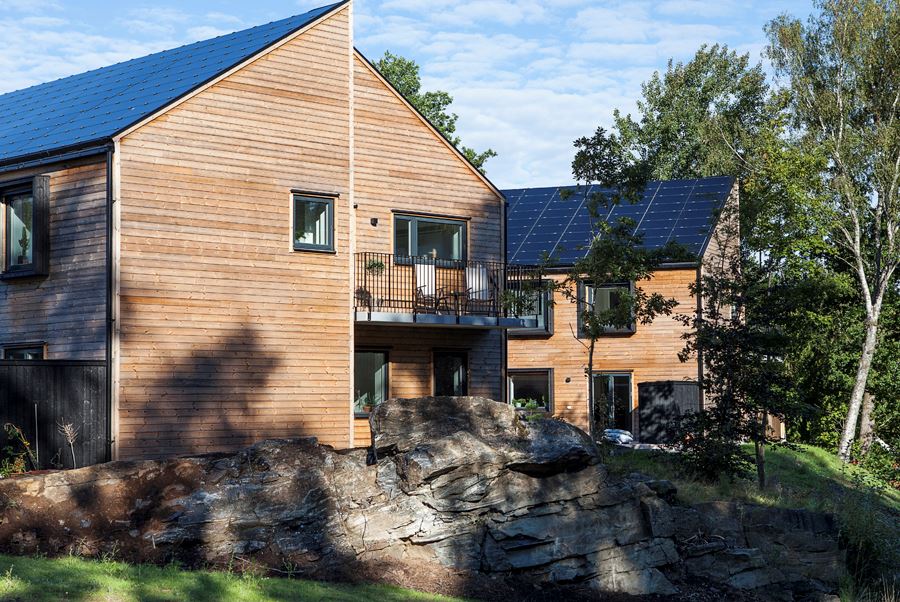 Even though, Nordic Ecolabelling actively promotes the shift from fossil fuels to sustainable renewable energy, all energy production and consumption has environmental impact. This is why Nordic Ecolabelling also aims at reducing energy consumption, which is in line with the EU Energy Efficiency Directive (2018/2002).
The directive sets an EU target of at least 32,5% reduction of energy use in 2030 relative to 2007. In order to reach EU climate targets in 2030 and 2050 there is a need for structural changes in the way we use energy, how we produce and consume. Renewable energy, climate compensation and carbon capture and storage alone are not enough. Reduced energy use is essential together with a transition towards a circular economy
How does the Nordic Swan Ecolabel contribute?
When setting requirements for products and services, Nordic Ecolabelling assesses the entire life cycle – from raw materials to production, use, disposal and recycling. This holistic approach is crucial to reducing the overall impact.
The Nordic Swan Ecolabel adheres to simple and transparent requirements, that ensure high environmental impact and controllability. The requirements on reduced energy use focus on:
Production of materials and products.
Specific processes or services in the life cycle.
Energy performance in the use stage.
Calculation of reduced energy use for several life cycle stages.
Environmental background
According to the International Energy Agency, electricity and heat generation were the biggest source of climate gas emissions in 2017 (41% of the global CO2 emissions) (Global CO2 emissions by sector, 2018). An analysis of the final end use of energy in the EU-28 in 2017 shows three dominant categories: transport (30.8%), households (27.2%) and industry (24.6%) (Eurostat 2019).