Recycled metals
Metals are one of the major contributors globally to climate emissions. The production of metal, including mining, is associated with significant environmental impacts relating to raw material extraction, large quantities of waste, energy consumption and emissions from production.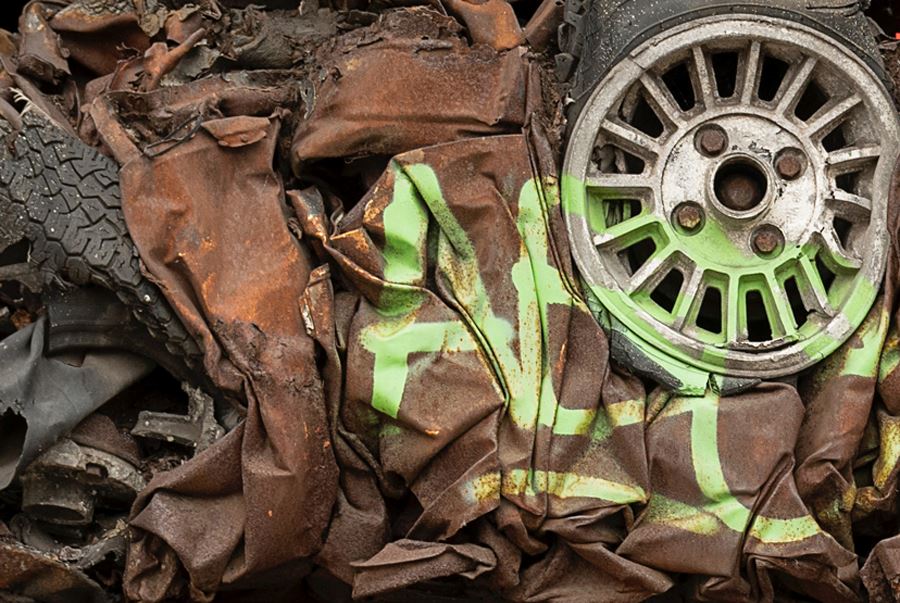 New more sustainable production methods and initiatives are implemented and under development. Responsible Steel and Aluminium Stewardship Initiative (ASI) have been introduced and ethical issues such as child labour and working conditions are increasingly addressed. Metals can also be recycled effectively and repeatedly and thus reducing their environmental impact.
There is an accelerating demand for metals and minerals used in new energy technolo­gies (e.g. solar cells, batteries, etc.) and electronic devices and networks enabling sustainability. However, several metals are listed on the EU list of 27 critical raw materials, called CRMs, e.g. lithium, platinum and rhodium.
CRMs are considered to be critical to our society and have a high-risk associated with their supply. Hence it is important to minimize and phase out their use (in the long term), to recycle CRMs and to support recycling programs for collecting products containing critical raw materials.
Another aspect of metals is "conflict minerals" since armed groups control the mineral extraction in order to finance their operations. This illicit trade contributes to violent conflicts and severe human rights violations. The European Commission has agreed on a framework to stop the financing of armed groups through trade in conflict minerals by sourcing tin, tantalum, tungsten and gold responsibly.
How does the Nordic Swan Ecolabel contribute?
n several Nordic Ecolabelling criteria, there have for a long time been requirements for recycled steel, metal plating and surface coating chemicals. New requirements for virgin steel and aluminium, recycled content and sustainable initiatives have also been introduced in some product groups.
Requirements for metals may include one or several measures as:
Climate change, resource efficiency and circular economy:
Requirements to the primary metal production for energy and greenhouse gas calculations with defined reduction targets.
Requirements for primary metal production with e.g., energy efficiency measures or carbon capture and storage.
A high proportion of recycled metals or promoting reuse of metal components.
Traceability in the production chain and minimizing the use of metals listed as critical raw materials.
Requirements for restricting use of toxic metal plating and use of harmful surface coating chemicals.
Social aspects:
A high proportion of certified metal according to sustainable initiatives as Responsible Steel and Aluminium Stewardship Initiative (ASI).
Responsible sourcing and minimizing the use of conflict minerals/metals.
Environmental background
Metal production today repre­sents about 8 per cent of the total global en­ergy consumption, and a similar percentage of fossil-related CO2 emissions. Obvi­ously, recycling will help decreasing this "footprint" as it usually requires less energy "merely" to re-melt end-of-life (EOL) materials. By maximizing the efficiency of materials re­covery (both primary and end-of-life), pres­sure on the supply side for primary metals is eased. Less land is used for mining ore and less landfill is required.
Metal-produc­tion processes commonly produce residues, wastes and emissions that can interact with the environment. These are potentially harm­ful if the compounds interact unfavourably with water and air.
Plating and surface treatment of metal uses numerous chemicals associated with adverse health and environmental effects and therefore also has significant environmental impacts. Emissions and hazardous waste must also be managed and disposed of in a proper way. Reuse and use of recycled metals reduce environmental impacts significantly in all areas.